Ep.61 – Depths of WIkipedia & Neural Net Guesser
We know how much you like AI, so we did a two for one.
2 months ago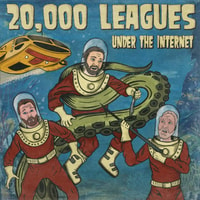 Ever fallen down a Wikipedia rabbit hole? Well so have many people and now theirs Depths of Wikipedia which archives all the weird and and hyper specific articles. We also tried guessing what the neural net guesser bot categorized memes as.
Twitter Tiktok Sound effects obtained from zapsplat.com
Find out more at https://20kleagues.pinecast.co
This podcast is powered by Pinecast.