Ep.62 – Kickstarter
1 month ago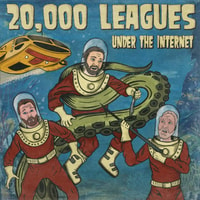 This week Jon talks to the boys about everyone's floppy pug called Noodle in the Catch of the Week. We also discuss the ups and downs of crowdfunding, inventions, and picnic side dishes. Join us!
Twitter - YouTube Sound effects obtained from zapsplat.com
Find out more at https://20kleagues.pinecast.co
This podcast is powered by Pinecast.